Convenience Service
What is Convenience Pick-up & Drop-off Service?
A unique partnership between Rapid City businesses and your local Toyota dealer to provide vehicle service while you work.
We are extending our pick-up and drop-off service to help our community members affected by the coronavirus pandemic. We would like to give special preference to teachers and medical professionals who are working through this difficult time, but we are making it available to all of our valued customers in Rapid City.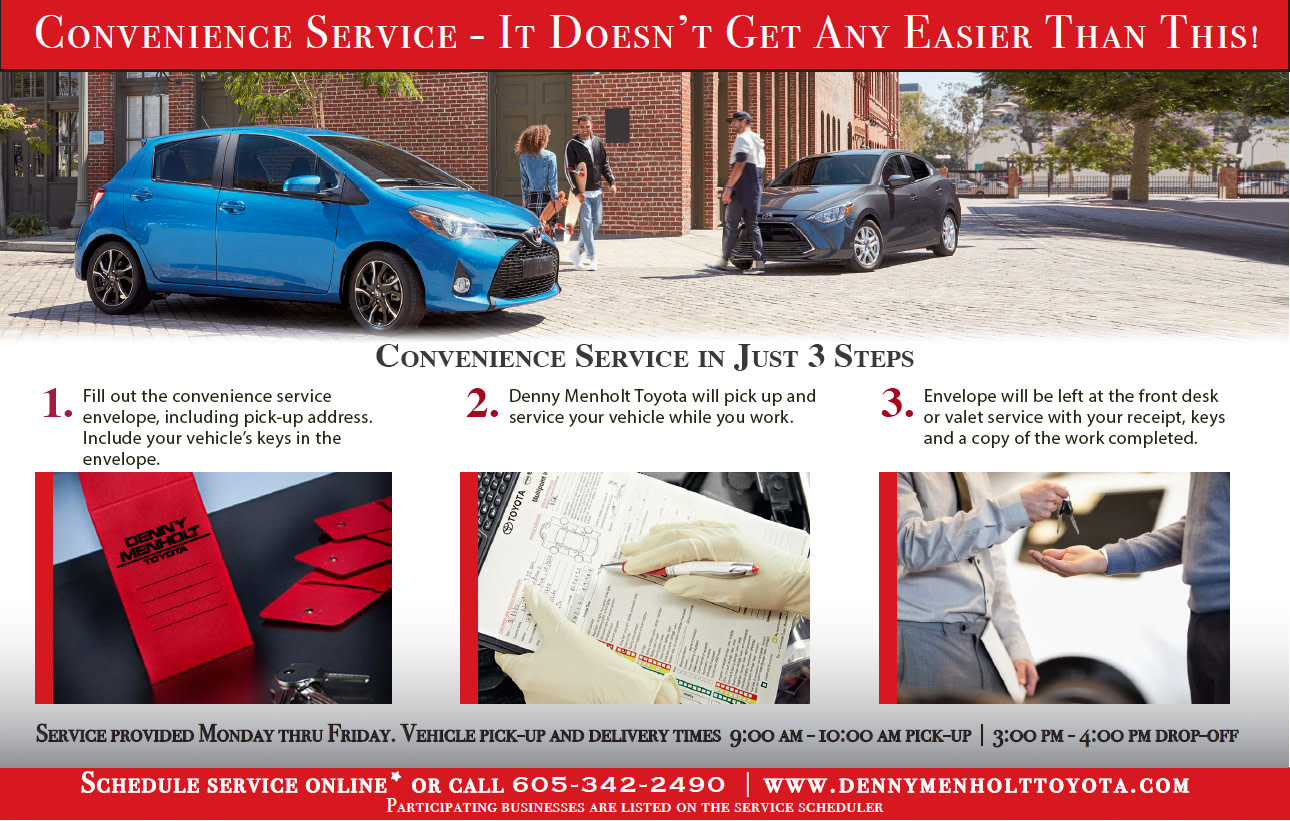 Participating businesses listed on the service scheduler. Please indicate which one you work for.


On day of appointment, the service customer fills out the Convenience Service envelope located at place of employment.
The envelopes will be left at the front desk or valet service with a receipt, keys and copy of the work completed.

Service provided Monday thru Friday.

9:00 am - 10:00 am vehicle pick-up



3:00 pm - 4:00 pm vehicle drop-off

If you have any questions please call Shasta, our dedicated Convenience Service representative. We are also available on chat during business hours.
We are excited about our partnership with area businesses and the exceptional level of customer service we are able to provide.
Thank you to our participating businesses:
Monument Health Rapid City Hospital (includes Behavioral Health Center)
The Aspen Center
The Heart Doctors
Dakota Radiology
Black Hills Oral & Maxillofacial Surgery (Dr Jay Crossland)
Slingsby & Wright Eye Care
Ray Dental Group